It's time to finish what you've started.
Do you have unfinished projects, ideas, courses and "to do" lists that just get longer by the day?
Don't we all!?
You need a better PLAN, system and strategy.
Let me help you organize all your big ideas into doable projects. So you know what needs to get done each day without the overwhelm.
Do more of the work you WANT to do and move the dial on your business.
You know creating original content is crucial for your marketing, but it takes an inordinate amount of time.
Your social media feels like yelling into a black hole and you never really know what to post.
It would be great to have a blog posting schedule, never ending ideas to reach your dream client and opt ins to begin really growing your email list.
You need a content creation plan and the skills and organization to churn out branded content quickly and consistently.
Smart Boss Bootcamp
This 6 Week Live course will walk you through all you need to know about creating unique content for your business. Social media, website, blog, marketing collateral...you name it and we will cover what to create, how to create it with a focus on getting more done is less time. Most importantly, the content you create must move your follower along the customer journey. You're in this for sales, right?
You'll leave with templates, tools, and an organizational system that will free up time, brain space and creativity.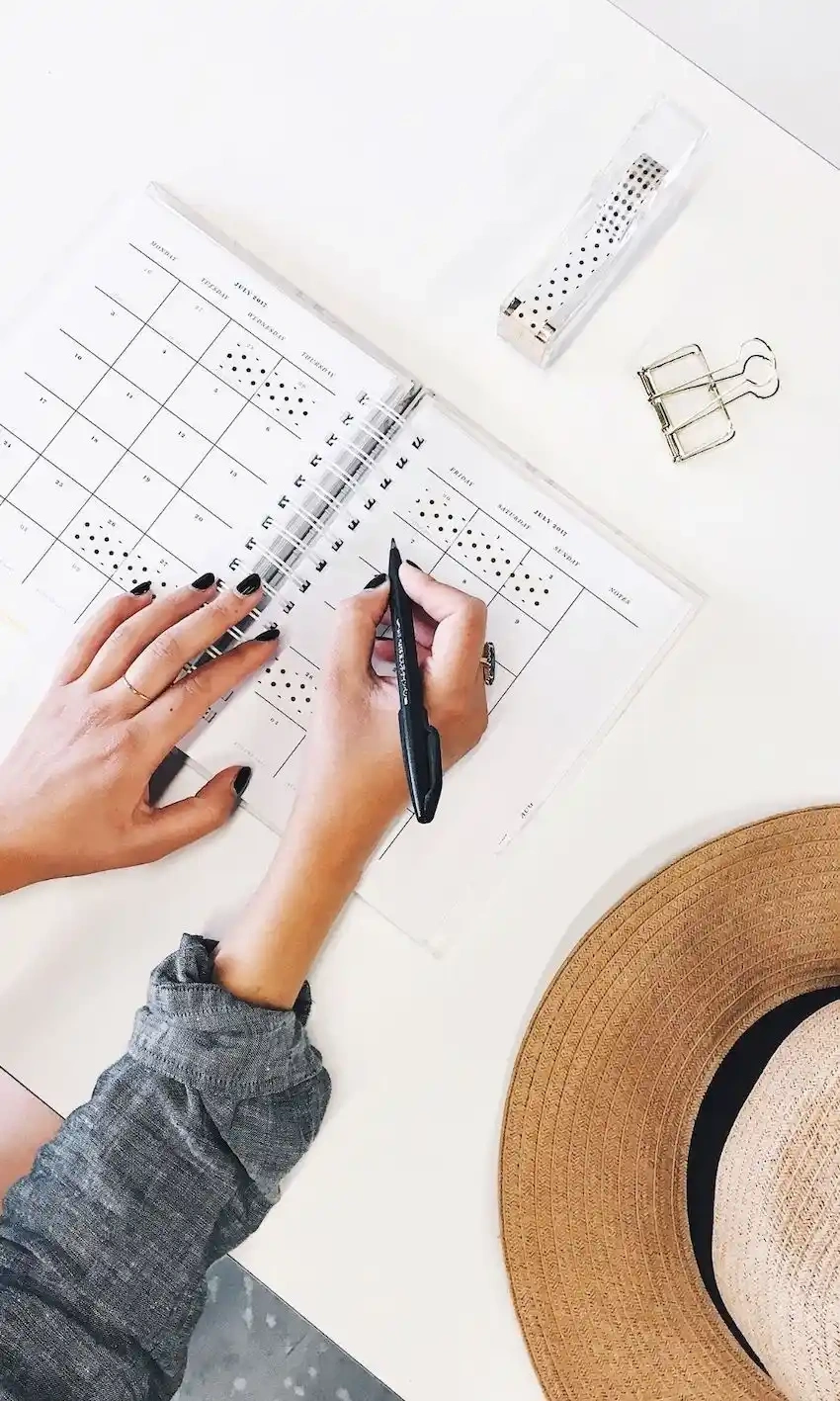 You spend hours bouncing from task to task, but let's face it, your business is not thriving.
Let's be honest, even on your "busiest" days, not much gets done, but lots of things get started.
You have lists and a planner (ok, lots of planners). The problem is you aren't putting your time, energy & attention toward the work that will allow you and your business to thrive.
You need systems, strategic planning and organization.
The Perfect Plan
This custom blueprint is designed to get you moving forward with systems, actions plans and accountability to move the dial on those big ideas. Your Perfect Plan is custom to your business and your unique needs and goals. You'll know the next steps necessary to make those big ideas come to fruition.
Feel the relief of having someone working WITH you on your business and come away knowing exactly what to do next. Your daily project plans will be productive and systematic. How many projects you finish are more important than how many you start. Get more done in less time.
You find entrepreneurship to be lonely and somewhat isolating.
You realize the need for accountability and companionship with other business owners who are committed to upleveling their business.
A mastermind group creates a supportive environment with trusted peers to help with creative problem solving and loving accountability.
You need a mastermind group.
Epic Mastermind
Imagine a trusted sounding board for your business. One comprised of other successful business owners who have very likely encountered some of the stumbling blocks currently holding you back. A mastermind is a way to move quickly
Masterminds are a great way to get feedback, encouragement and accountability from a group of other successful women. You'll have access to an exclusive community of likeminded businesswomen who will push you past your limits and into success.
HEY, Hi, hello!
It's me, Kelly
Here's a short list of things I like to nerd out about. Chances are there are things on my list that might make you cringe...that's GOOD news! That means you need a nerd like me in your corner.
Digital, email & attraction marketing (yep, full nerd over here!)
Strategic planning
Content creation
Batch & sprint working
Productivity
What makes people do what they do
Tech tools, apps and programs
Want to know more? >